eMule 0.50
Better compatibility with Windows 7

eMule 0.50 is the latest version of one of the most P2P clients.
eMule is distinguished from the rest of the file sharing programs with the fact that it doesn't contain any spyware or ad-ware. In addition, eMule relies on a network of servers to ensure stability and reliability.

The only problem with eMule is the fact that downloads are a bit slow especially for new users.

eMule 0.50 ensures better compatibility with Windows 7 and has a better file corruption checking algroithm.
Download details for eMule 0.50
File size :

5.60 mb

Number of downloads :

1656

Official website:

Category:

User Rating :

Vote :
Screenshot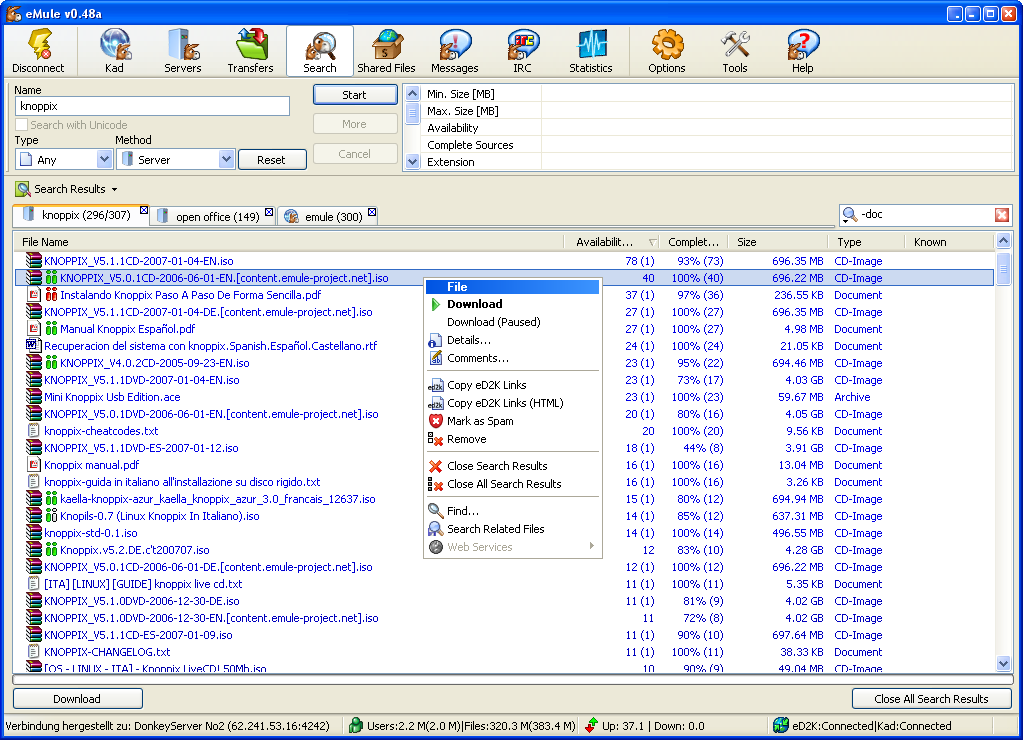 Software related to eMule 0.50
Free music and files

Download, share and search files

Download music - P2P file sharing software

share video clips, games, animations and other fun stuff

File Sharing Has Never Been Easier

Quick, fully-featured and easy-to-use download client